Traditionally, carpets were not produced for commerce, instead commissioned by the numerous Monastic Universities, the Tibetan government and rich aristocratic officials from Lhasa. The most common types of carpets manufactured at that time clearly indicate their predominantly religious and prestigious purpose.
TSOGDEN: runners for seating monks at religious congregations in monasteries.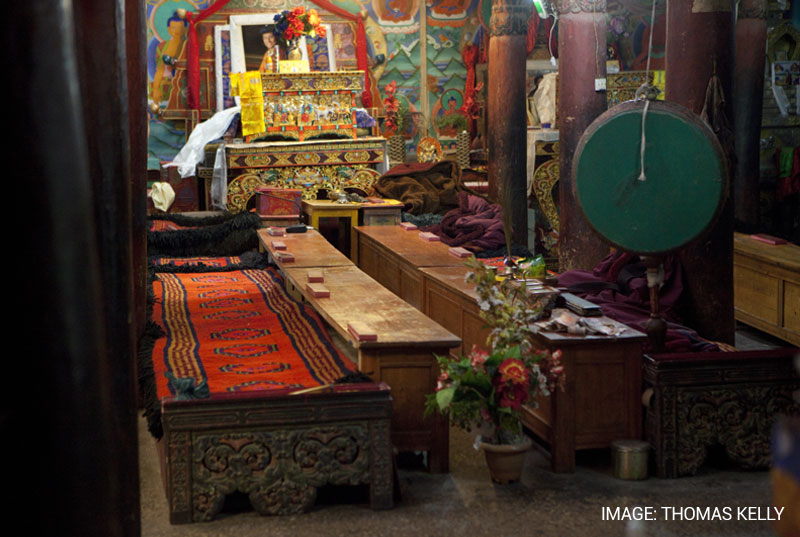 KAADEN: decorative pillar wrap-around carpets for monastic use.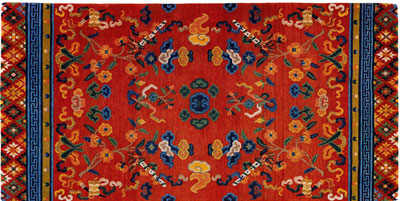 GOMDEN: meditation or ritual use carpets.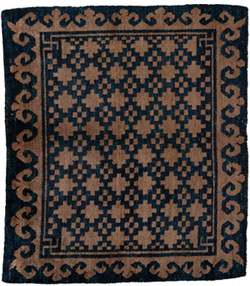 SABDEN: large floor carpets for the Lama's chambers or estate homes of the aristocrats.
TRHIDEN: carpets for the seat and back-rest of high Lamas' thrones.
BOGCHA: door hangers for the Lama's private chamber to hurdle negative energy.